Margo Williams ~ Bio
As I enter my 19th year in education, it is with great pleasure to work the past six years in Santiam Canyon School District.  I have spent 7 years as a district level administrator for two other district serving their communities as a Federal Programs Director and Special Education Director. My start in education began as an Early Childhood Specialist and then had the wonderful opportunity to work as an Learning Resource Teacher, teaching many different grade levels.  I feel fortunate to have the opportunity to  lead and support a passionate student centered staff that works collaboratively to help students find their own path academically and socially and help to connect that with our students home and our community.
I was born and raised in the greater Portland, Oregon area and graduated from Central Catholic High School before going on to earn my bachelor's degree in Speech and Hearing Sciences from Washington State University, GO COUGS!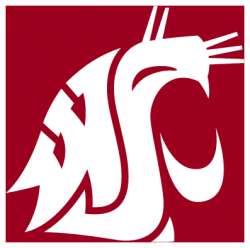 I obtained my master's degree in Education with an emphasis on Deaf and Hard of Hearing  from Lewis and Clark College in Portland, Oregon followed my my Educational Leadership and Policy and Administrative Licence from Portland State University. 
My husband and I live outside of Stayton on small acreage and have two children one seven and one 11. We love supporting our children with their academic growth as well as their venture into year round soccer.  Our family enjoys the outdoors, finding new opportunities in our smaller community to enjoy as well as learning about the world around us through occasional travel.  Outside of school I enjoy reading, watching soccer, camping, traveling and my family. I am truly excited and fortunate to be part of our Santiam Canyon community!