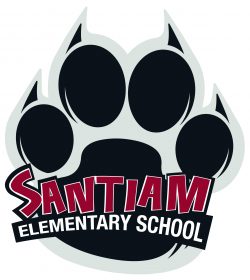 Kindergarten Orientation
 May 11, 2023 6:00-7:30 pm
Santiam Elementary School would like to welcome all children within the Santiam Canyon communities who will be five years old ON or BEFORE September 1, 2023 to join us! 
While parents are completing registration for the 2023-2024 school year, the future kindergarten students will be visiting the classrooms and meeting our teachers.  Students will enjoy a short bus ride, scavenger hunt through our building, and a treat from our Parent Teacher Organization.
Parents should bring the following items:
Birth Certificate
Social Security Card
Custody paperwork or documents 
Child's immunizations record
Questions?
If you have any questions please call or email our office. 
Santiam Elementary
503-897-2368
lindsay.sloan@santiam.k12.or.us 
Parents can help their children to get read to start kindergarten by helping them:
Hold and use a pencil, crayon and scissors correctly.

Write their name with correct capital and lowercase letters.

Identify numbers, basic shapes, colors and patterns.

Learn how to take turns and share with others.

Follow simple rules, routines and directions.

Identify the letters of the alphabet.