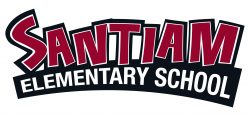 Kindergarten Orientation for the 2022-2023 School Year will be  on May 12th at 6:00pm. 
Children who will be five years old ON or BEFORE SEPTEMBER 1st are eligible to register.
 To begin the enrollment and registration process for your child please visit our Registar website below.  
Once you open Registar choose New to District, here you will need to register yourself as a parent with a valid email address and password.  Then complete the Register New Student process. When filling out these forms, make sure to fill them out completely- especially the contact information!  If you have other students in our school, please follow this same process we will connect your other students to this account during Spring Registration.
https://santiamcanyon.registar.lblesd.k12.or.us/en-us/en-us/home.aspx
For questions regarding Kindergarten registration, please leave us a message either by phone or email.
503-897-2368 or lindsay.sloan@santiam.k12.or.us
What Do You Need to Register for Kindergarten?
Once you have completed online registration, our office will reach out to you to obtain these required documents.
Meet our Kindergarten Teachers
Will your child be riding the bus?
For bus route questions please call First Student at 541-327-9654
Parents can help their children to get read to start kindergarten by helping them:
Hold and use a pencil, crayon and scissors correctly.

Write their name with correct capital and lowercase letters.

Identify numbers, basic shapes, colors and patterns.

Learn how to take turns and share with others.

Follow simple rules, routines and directions.

Identify the letters of the alphabet.